I can't decide whether this is tacky or cool: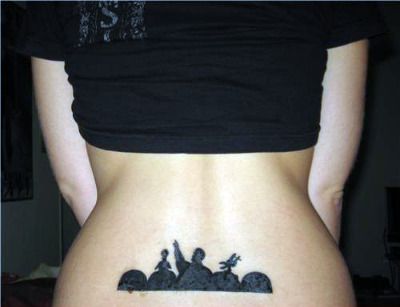 On one hand it's a tramp stamp which might be mistaken for a smear of shit from afar. On the other hand, it's a
Mystery Science Theater 3000
tattoo(!), which means it's much more appropriate than the frightening trend among young women who feel the need to commemorate dead loved ones above their asses. Tough decision.